Very thoughtful; very cogent; very timely. I'm really looking forward to Part 2!
Emily Jacobs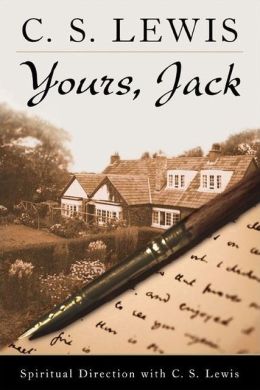 The unthinkable has happened: I got pissed off at C.S. Lewis.
For part of my Lenten activities, I'm reading through Yours, Jack, a chronological collection of Lewis' letters. It has been a wonderful way to observe his spiritual development, gather more of his insight, and see the germs of ideas that would become some of his most famous works.
One night, though, I wanted to sit him down and give him a very stern talking-to. I often find his remarks about women silly and sexist, but usually I just roll my eyes and say "Ohhhh, Jack." Not this time.
In 1940, a woman wrote to Lewis about the purpose of marriage and male headship in the household, fairly skeptical about the whole institution. I had no issue with the majority of Lewis' response. I consider myself a Christian feminist, but agree that men should be the spiritual…
View original post 3,008 more words